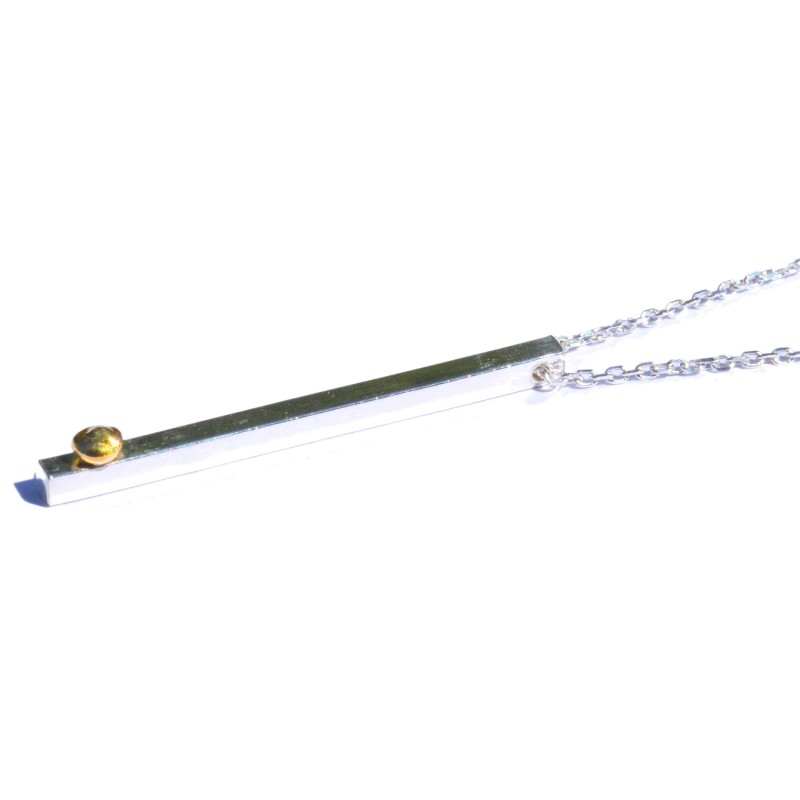  
Sterling silver adjustable necklace with 24 carat gold drop from the Rain Drop collection
Sterling silver adjustable necklace with a 24 carat gold drop.
Medallion length : 3cm, width : 2 mm. Chain length : 40 to 45 cm (adjustable).
It's a handmade collection, each drop is different on each necklace.
Made in France
Free shipping !
Free return
This sterling silver necklace decorated with a 24 carat gold drop offers a pure design.
It invites in serenity. Inspired by the Japanese garden, it represents the harmony between the vegetable and the mineral.
Every drop is different, they are not made by machines.
The pendant is set on a sterling silver adjustable chain, which goes from 40 to 45 cm. It's possible to have an other length on simple request.
Very comfortable, it's perfect to wear every day. It can be worn with the bracelet, the earrings or the ring from the same collection.
A collection with gold for a moderate price.
It is perfect for all the styles and all the ages.
It was created and made in a craft way by Desiree Schmidt in her workshop in Paris.
It is delivered packed in an attractive wooden box (made in France) and a cotton bag.
Customers who bought this product also bought:
6 other products in the same category: