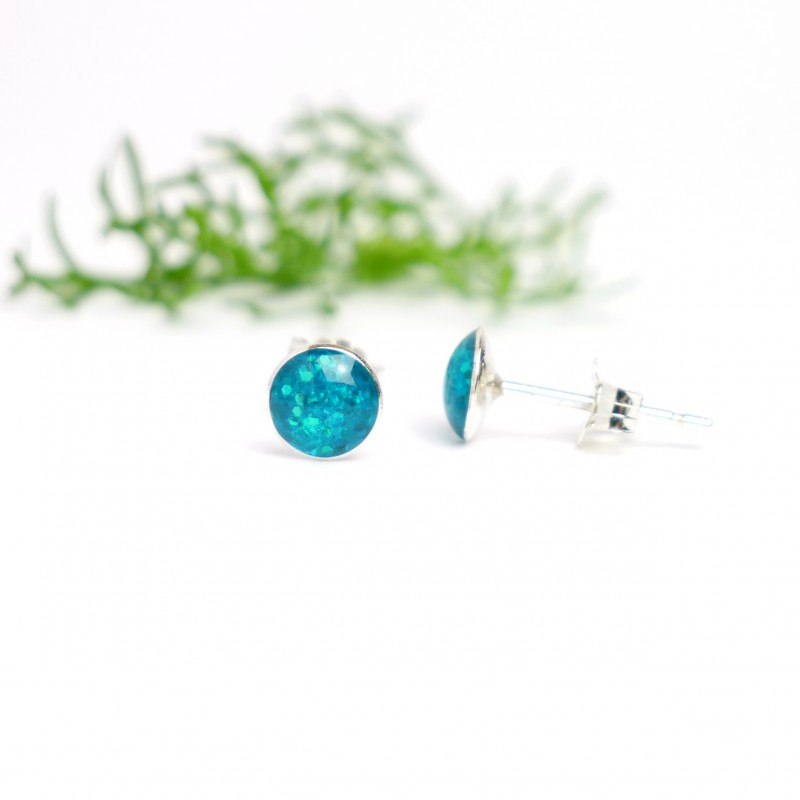  
Sterling silver minimalist earrings with sequined blue resin
Nice little sterling silver minimalist earrings with sequined blue resin.
Medallion size : 0,5 cm.
Everything is in sterling silver.
Made in France.
Free shipping !
Free return
Simple and comfortable, these nice sterling silver little earrings are easy to wear.
Discreet and bright, they bring a touch of originality to your ears.
They're perfect to wear daily. They can be worn alone or in accumulation with other small earrings.
They're perfect for all the styles and all the ages.
The medallion is welded on a sterling silver nail.
They were created and made in a craft way in my workshop in Paris.
They're delivered packed in an attractive cotton bag.
Customers who bought this product also bought:
12 other products in the same category: